Your Survival: 160-page Handbook & 90-minute Documentary (DVD and Digital Download)
$10.00 $24.95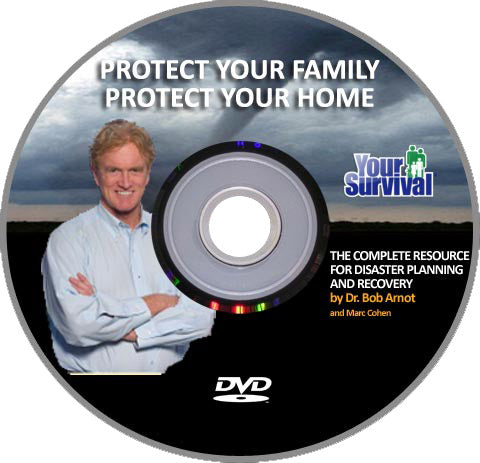 Your Survival is a complete system to help you learn what it takes plan for, cope with and recover from a disaster.
You'll learn valuable tips, including:
10 most important items you should have on hand at all times
How to preserve your valuable documents and other valuables
Checklists to help you stock an emergency food closet
First-hand tips from survivors on the most common mistakes people make
Improving the chances your S.O.S. calls and emails will get through
How to vet your insurance policy
The guide includes a 90-minute DVD of the Your Survival documentary which is packed with useful information including interviews with the nation's foremost disaster experts.
Plus, you can download the Your Survival documentary FREE with your purchase!
BUY 1, GET A 2ND COPY FOR JUST $5! Discount will be applied during the checkout process.